Thanks to everyone that was able to join our 2nd "technical" MacDMV session. We had a couple of great presenters, and the best thing was the crowd was VERY interactive asking great questions, bringing in their own experience, and providing suggestions throughout the night.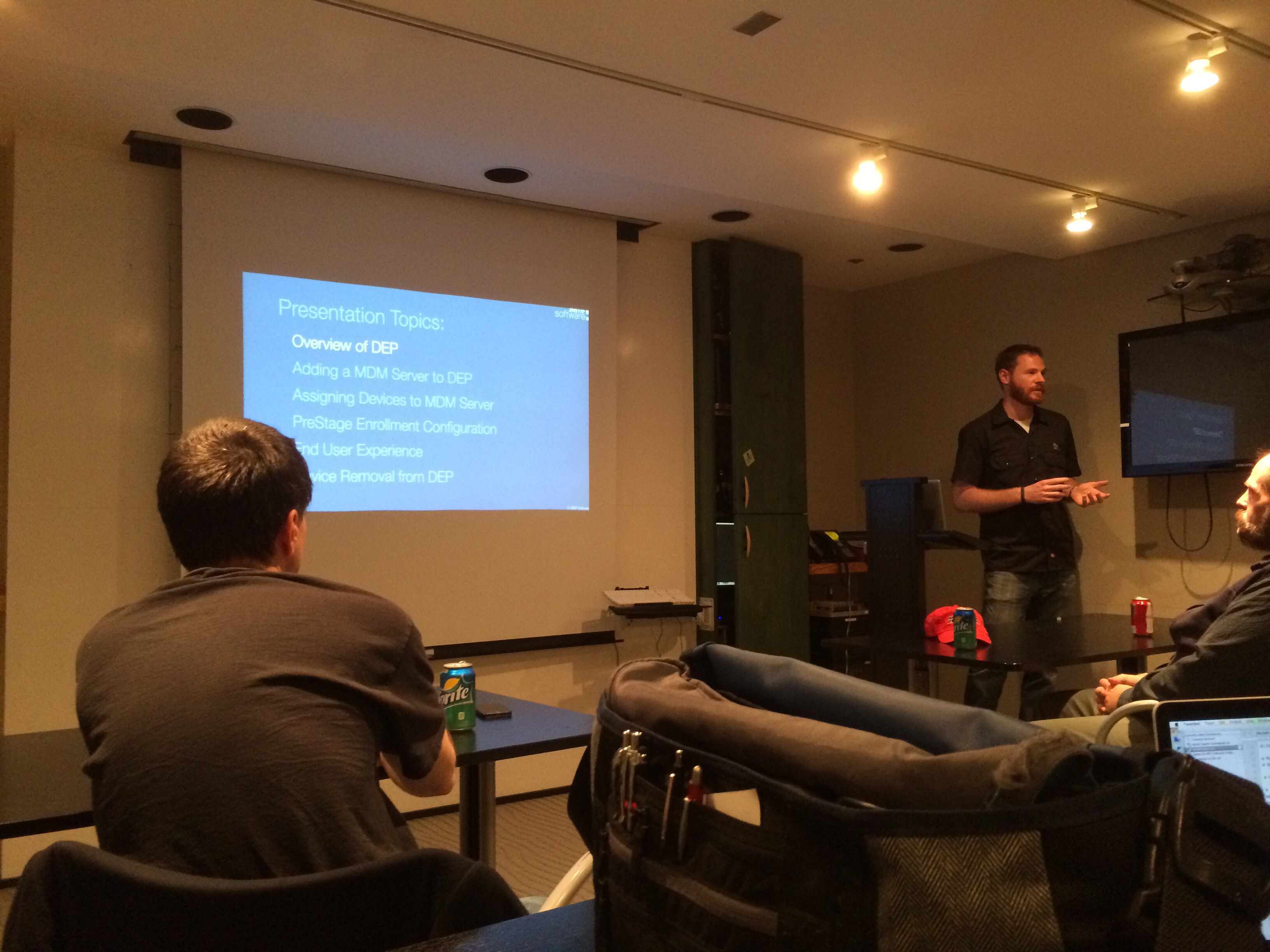 First up was Scott Secrest from JAMF Software discussing Apple's new Device Enrollment Program (DEP) and how the Casper Suite utilizes these new available features. Check out Justin's website on lessons learned with AppleIDs and DEP/VPP, along with notes from the MacDMV session.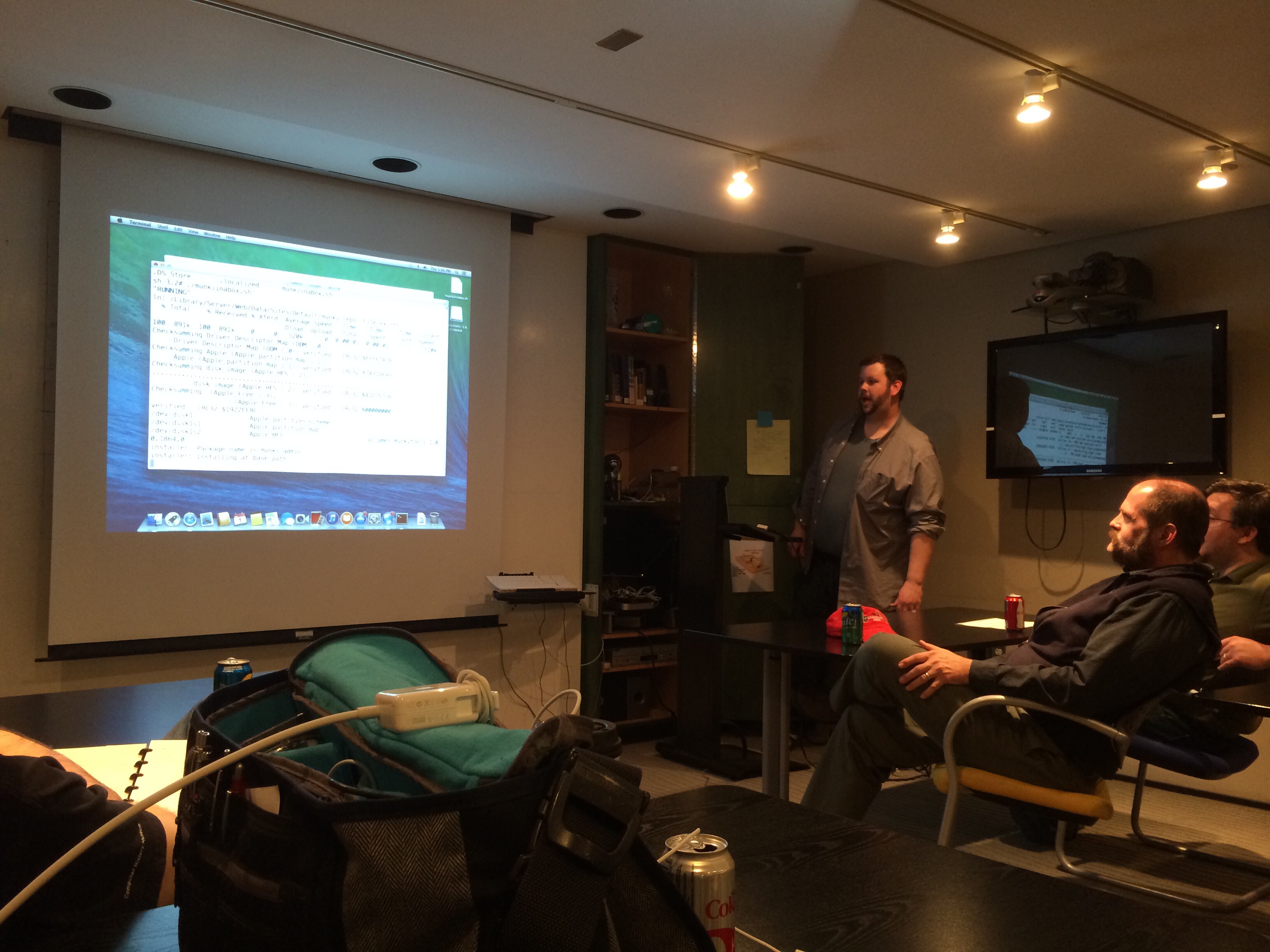 Second was Tom Bridge discussing his newly created script called "Munki in a Box". Tom outlined his logic for quickly getting Munki installed and running in a consistent manner for either first time users and/or consultants who need to deploy Munki in a consistent way on a regular bases. Checkout his repo on GitHub!
Lastly, we want to send a special thank you to Greenfield/Belser for providing us with an amazing location.